Joseph Garratt born 1884
Netherton
JOSEPH GARRATT
Born: 11 AUG 1884
Died 17 Oct 1952
MARTHA (Silcox)
Born: abt 1887
Died 19 Jan 1940

Marriage: 11 MAR 1906 Brierley Hill
Witnesses: W Samuel Clements, Emina Page

BEATRICE GARRATT
Born: 31 DEC 1906
Died: 18 FEB 1988

Married: 26 MAY 1934 at St. Michaels, Brierley Hill
Earnest Britten (b. 20 AUG 1904, d. 15 JUNE 1976)
of 15 John Street, Brierley Hill

LILLIAN GARRATT
Born: SEPT 1909
Died: 24 SEPT 1991

Married: 1929? James Job Andrews, St. Johns Brockmoor

JOSEPH GARRATT
Born: 26 OCT 1911
Died: 31 DEC 2003

Married: Gladys Selina Turner, of Turner Street, Gornal
Born: 11 AUG 1918, Died: 2 OCT 1994
JACK GARRATT
Born: 1917
Died: 1987
Married:

WILLIAM GARRATT
Born: 23 SEPT 1919 (reg.Oct 25th)
Died: 9 SEPT 1983

Married: 13 MARCH 1943 at St. Johns Brockmoor
Florence May Fairley of 3 Wallows Road, Brierley Hill

They lived in Rose Cottage, Cottage Street, then from 1911, at 3o. Brickiln Street, Brierley Hill.
1911 Census
Rose Cottage Street, Brierley Hill.
Artie Silcox Son 22 Single Iron worker (Rolling Mills) Brierley Hill, Staffs
Louies Silcox Head 54 Widow ditto
Lily Silcox Dau 20 Single Brickmaker ditto
Joe Silcox Son 16 Single Iron Worker (Rolling Mills) ditto
Mary Silcox Dau 13 Single School ditto
Joe Garratt Boarder 25 Married Labourer in Iron Works Netherton, Worcs
Pat Garratt (Matilda) Boarder 24 Married Brierley Hill, Staffs
Beaty Garratt Boarder 4 Single ditto
Lilly Garratt Boarder 2 yrs 6 months Single ditto
Jack Silcox Boarder 8 Single School ditto
Billy Ward Boarder 20 Charger in Iron Works Woodside, Worcs

Spread sheet for the ancestors of Martha Silcox
Weaver pdf to accompany Martha Silcox Spread sheet
Brickiln Street, Brierley Hill around 1960, prior to demolition.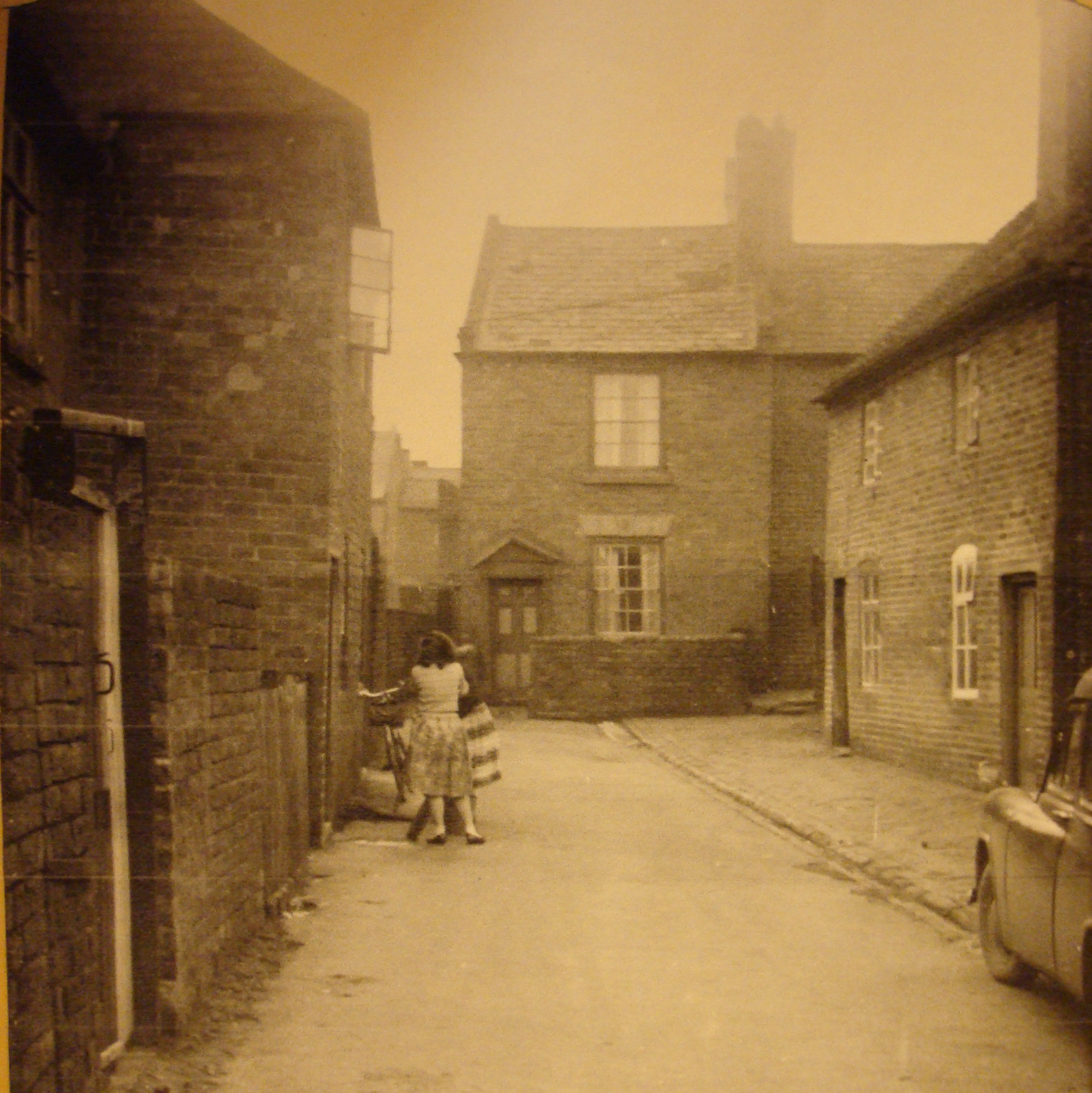 No 30 Brickiln Street,
first house on the right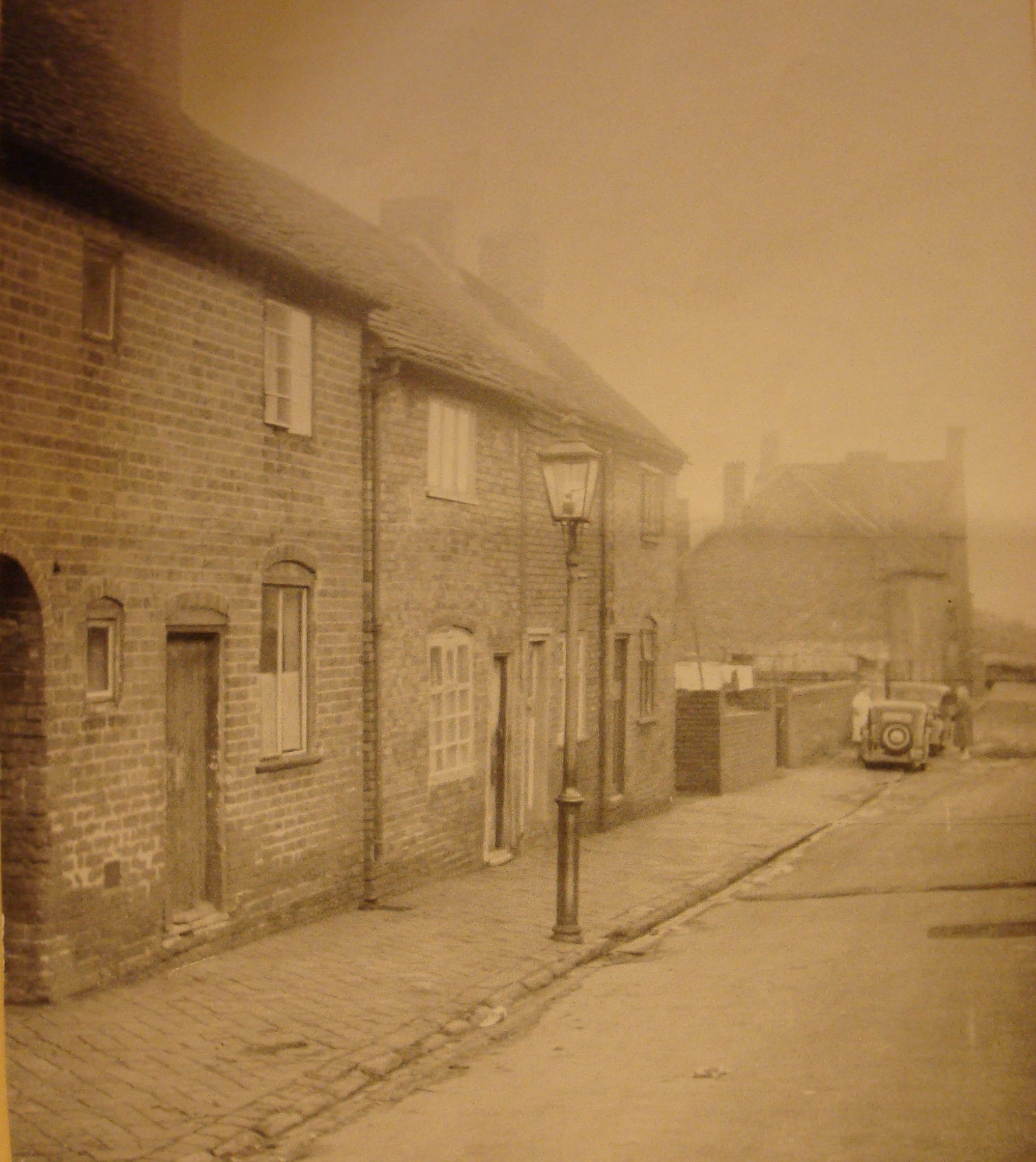 The view down Brickiln street